Vipassana Teachers Throughout the Ages
Vipassana is one of India's most ancient meditation techniques. It was rediscovered 2500 years ago by Gotama the Buddha, and is the essence of what he practiced and taught during his forty-five year ministry. During the Buddha's time, large numbers of people in northern India were freed from the bonds of suffering by practicing Vipassana, allowing them to attain high levels of achievement in all spheres of life. Over time, the technique spread to the neighboring countries of Myanmar (Burma), Sri Lanka, Thailand and others, where it had the same ennobling effect.
Five centuries after the Buddha, the noble heritage of Vipassana had disappeared from India. The purity of the teaching was lost elsewhere as well. In the country of Myanmar, however, it was preserved by a chain of devoted teachers. From generation to generation, over two thousand years, this dedicated lineage transmitted the technique in its pristine purity.
In our time, Vipassana has been reintroduced to India, as well as to citizens from more than eighty other countries, by S.N. Goenka.He was authorized to teach Vipassana by the renowned Burmese Vipassana teacher, Sayagyi U Ba Khin. Before he died in 1971, Sayagyi was able to see one of his most cherished dreams realized. He had the strong wish that Vipassana should return to India, the land of its origin, to help it come out of its manifold problems. From India, he felt sure it would then spread throughout the world for the benefit of all mankind
S.N. Goenka began conducting Vipassana courses in India in 1969; after ten years, he began to teach in foreign countries as well. In the thirty-five years since he started teaching, S.N. Goenka has conducted many ten-day Vipassana courses, and trained over 800 assistant teachers who have conducted many courses worldwide. In addition, many Centres have been established in India for the exclusive practice of Vipassana. Centres for exclusive practice have been established across the world as well. The invaluable gem of Vipassana, long preserved in the small country of Myanmar, can now be practiced in many places throughout the world.
Today ever-increasing numbers of people have the opportunity to learn this art of living which brings lasting peace and happiness.
The Teachers
SIDDHĀRTHA GOTAMA THE BUDDHA (563 BCE TO 483 BCE)
Sixth century BC was an important era in history. This was the period when a great benefactor of mankind was born and became renowned as Gotama the Buddha. The Buddha rediscovered the path of Dhamma leading to the eradication of universal suffering. With great compassion he spent forty-five years showing the path and this helped millions of people to come out of their misery. Even today this path is helping humanity, and will continue to do so provided the teachings and practice are maintained in their pristine purity. [Learn More]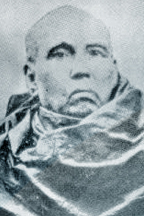 VEN LEDI SAYADAW
The Venerable Ledi Sayadaw was perhaps the most outstanding Buddhist figure of his age. All who have come in contact with the path of Dhamma in recent years owe a great debt of gratitude to to this scholarly, saintly monk who was instrumental in reviving the traditional practice of Vipassana, making it more available for renunciates and lay people alike. In addition to this most important aspect of his teaching, his concise, clear and extensive scholarly work served to clarify the experiential aspect of Dhamma. [learn more]
SAYA THETGYI (1873-1945)
Saya Thetgyi (pronounced "Sa ya ta ji" in Burmese) was born in the farming village of Pyawbwegyi, eight miles south of Rangoon, on the opposite side of the Rangoon river, on June 27, 1873. He was given the name Maung Po Thet. His father died when Po Thet was about 10, leaving his mother alone to care for the four children: him, his two brothers and a sister. [learn more]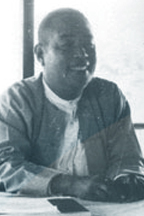 SAYAGYI U BA KHIN (1899-1971)
Sayagyi U Ba Khin was born in Rangoon, the capital of Burma, on 6 March 1899. He was the younger of two children in a family of modest means living in a working class district.Burma was ruled by Britain at the time, as it was until after the Second World War. Learning English was therefore very important; in fact, job advancement depended on having a good speaking knowledge of English. [learn more]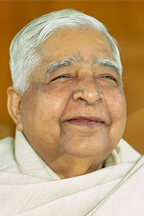 SN GOENKA (1924-2013)
Mr. Satya Narayan Goenka (born 1924) is the Principal Teacher of Vipassana, the practical quintessence of the Buddha's teaching. A leading industrialist in Myanmar (Burma) after the Second World War, Goenkaji, as he is affectionately known outside India, is living proof that the mental exercise of meditation is necessary for a wholesome and beneficial life. Known for his humility, deep compassion, unperturbed composure, Mr. Goenka's emphasis on the self dependent, non-sectarian and result oriented nature of Vipassana found appeal in a world searching for a practical path out of stress and suffering. [learn more]