Old Students
A Message from Goenka
Dear Travelers on the Path of Dhamma,

Be happy! Keep the torch of Dhamma alight! Let it shine brightly in your daily life. Always remember, Dhamma is not an escape. It is an art of living: living in peace and harmony with oneself and also with all others. Hence, try to live a Dhamma life.

Don't miss your daily sittings each morning and evening.
Whenever possible, attend weekly joint sittings with other Vipassana meditators.Do a ten-day course as an annual retreat.
This is essential to keep you going strong.
With all confidence, face the spikes around you bravely and smilingly.
Renounce hatred and aversion, ill will and animosity.
Generate love and compassion, especially for those who do not understand Dhamma and are living an unhappy life.

May your Dhamma behavior show them the path of peace and harmony. May the glow of Dhamma on your faces attract more and more suffering people to this path of real happiness.

May all beings be happy, peaceful, liberated.

With all my metta,
S.N. Goenka
Dhamma.org Resources Area
Visit Dhamma.org's Old Student Resources area to find: Guidelines for practice, Dhamma Service Messages, Audio Resources, Video Resources, Discourse Information, and more.
Daily Practice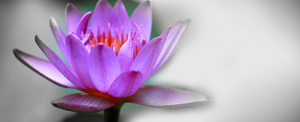 Daily practice is the key to be nourished by Vipassana; nothing can replace this. For guidelines with tips on how to incorporate Vipassana into your daily life, please follow this link: Vipassana Meditation – Old Student Guide
Dhamma Service
Dhamma service provides a way to apply Vipassana while interacting and working with other meditators. Many students have found such service also strengthens their meditation practice. Old students can serve either all or just part of a course, and also help to support Hawaii Vipassana operations in a variety of ways both at the center and off-site. Please visit our Dhamma Service page to learn more.
Contacting AT's
If you have any questions concerning the technique and your practice, you are welcome to contact the support group at [email protected]. The support team will pass on your questions to the assistant teachers and help in translating the answers for you if needed.
Dana (Donations)
Being an old student you may wish to share with others the benefits that you have received from Dhamma. Even a very small donation can reflect the proper understanding of wishing to give at least something for someone else. Visit our dana page to donate via check, credit card or Paypal. Donations can be given one time or recurring monthly. Small amounts every month can add up to a lot. Please visit our Dana (Donations) page to learn more.
Newsletters & Social Media
You can sign up for our newsletter to get notified of new courses, service opportunities and more, plus you can find our Facebook page, and sign up for the international newsletter on this page. Please visit our Newsletters and Social Media page to learn more.
Group Sittings
Sitting with other Vipassana meditators in this tradition for one hour once a week is highly recommended in order to help strengthen your practice.  You must have completed at least one 10-day course of Vipassana as taught by S.N. Goenka to attend group sittings. Please visit our Group Sittings page to learn more.
Virtual Group Sittings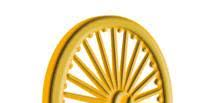 You may join a virtual group sitting to help strengthen your practice. Please visit our Virtual Group Sittings page to learn more.
Center Development
We are continuing to build our center. Please visit our Center Development page to learn more.